Télécharger Excel Warrior

Excel Warrior est un jeu video dont les niveaux et les ennemis sont générés à partir de vos fichiers Excel. Ce jeu est sincèrement dédicacé à tous ceux et celles qui s'ennuient au travail devant Excel.
Sur l'ecran de sélection du niveau, il vous suffit de sélectionner un fichier Excel dans votre ordinateur et de le glisser sur la fenêtre du jeu. Seul les fichiers excel « classiques » (avec l'extension .xls ) sont pris en charge.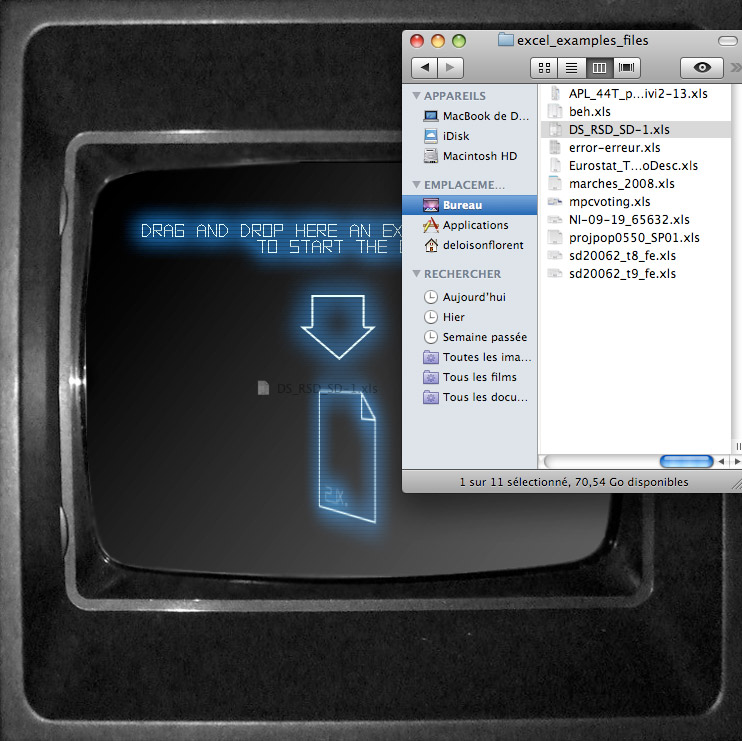 COMMANDES
[Entrée] Passer les écrans
[haut] [bas] Diriger le vaisseau
[espace] Tirer
///////////////////////////////////////
///////////////////////////////////////////////////////////////////////////

Excel Warrior is a video game where levels and enemies are generated from your Excel files. This game is sincerely dedicated to all of those who are bored at work with Excel.
On the level selection screen, just select an Excel file in your computer and drag on the game display. Only Excel files with the .xls extension are supported.
///
//
CONTROLS
[Enter] Switch screens
[Up] [Down] Move the ship
[Space] Shoot